Drainage Pipe
Highest standard, ensuring long-lasting durability and reliable performance.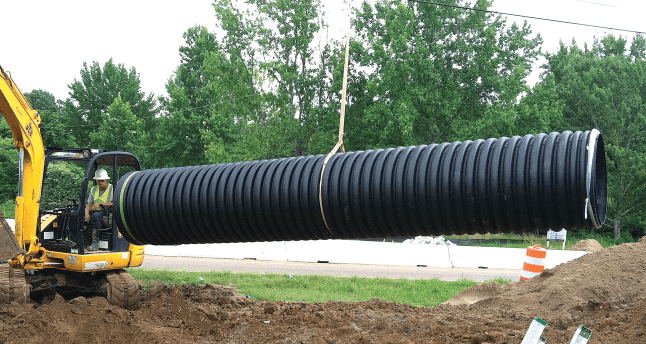 Corrugated Plastic Drainage Pipes
Corrugated Plastic Drainage Pipes
When it comes to managing water in your home, business, or construction site, using the right type of drainage pipe is crucial. One of the most popular options for efficient water management is corrugated plastic drainage pipes.
Advantages of Corrugated Plastic Drainage Pipes
High Strength and Durability
Corrugated plastic pipes have been tried and tested to withstand heavy loads and high pressures. This structural strength means they are less likely to crack or damage due to stress or environmental factors, providing long-lasting durability and reliability.
Lightweight and Flexible
Compared to traditional concrete or cast iron pipes, corrugated plastic drainage pipes are much lighter and flexible, making them easy to transport and install. This means that the installation process is quicker, less labor-intensive, and less expensive overall.
Chemical Resistance
One of the biggest advantages of using corrugated plastic drainage pipes is their high resistance to chemicals commonly found in soils and wastewater. This resistance ensures that the pipes remain effective and efficient in managing water flow over long periods.
Cost-Effective
Due to their relatively inexpensive manufacturing process and being lightweight, corrugated plastic drainage pipes are highly cost-effective compared to traditional drainage pipe options. They are an ideal choice for large-scale construction projects or for homeowners on a budget.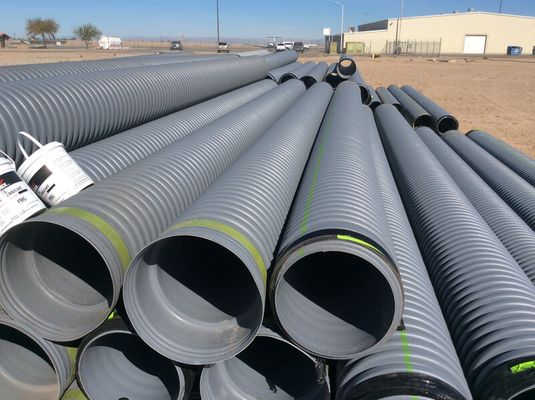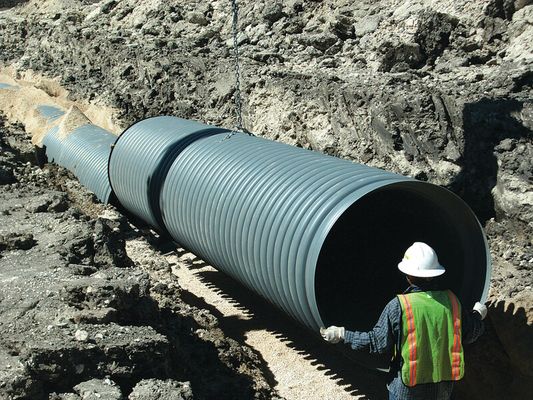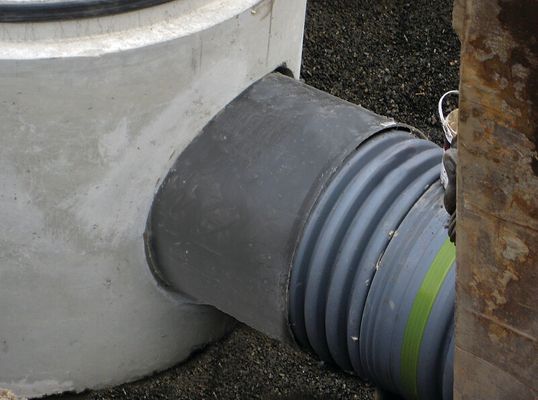 Applications of Corrugated Plastic Drainage Pipes
Corrugated plastic drainage pipes are versatile and can be used in a wide range of applications, such as:
Residential and commercial drainage solutions
Agricultural irrigation and livestock farming
Septic systems and leach bed systems
Road drainages and highways
Landscaping and sports fields
Chemical processing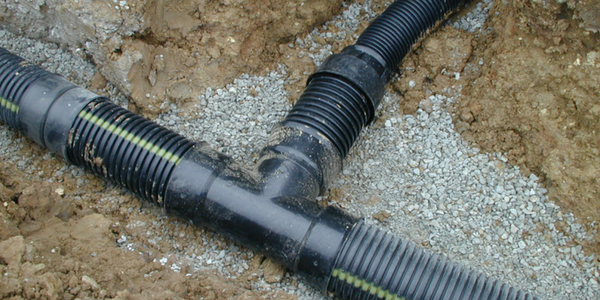 Drainage Pipe Fittings and Equipment
About Drainage Pipes
Our focus at Green Earth Transportation & Materials is on installing advanced drainage products and offering services that provide effective solutions for the most persistent and challenging water management problems. We offer a range of solutions allowing for safe pre-treatment and management of stormwater runoff. Additionally, our products assist property owners and developers in harvesting rainwater in an eco-friendly way, thus making land more arable and cities more livable. Our wide range of products includes septic drain field pipe, culvert pipe, leach field pipe, and ads pipe fittings to cater to diverse project requirements, and our overall product breadth and scale ensure that we have the solution to meet your specific needs.
Skilled Staff - Quality Sourced Materials - Well Equipped.
Green Earth located, just West of Toledo Ohio, proudly serves Southeast Michigan and Northwest Ohio.
From major highway construction materials transportation and erosion control grading to residential and built topsoil delivery, Green Earth has the trucking delivery fleet, manpower and materials to get the job done.