Topsoil, Garden Soil & Bioretention Soil
Bulk & Residential Delivery Service Available​
Northwest Ohio and Southeast Michigan TopSoil Supplier and Delivery Service
High quality topsoil is the foundation of any great landscaping as the growth rate, health and visual appearance of landscape plants are all directly related to the quality of your soil. If you keep searching for "best topsoil near me" then look no further! Green Earth Materials is one of the best top soil suppliers in Northwest Ohio and Southeast Michigan. Serving Perrysburg, Maumee, Bowling Green, Toledo, Sylvania, Adrian, Ottawa Lake and everywhere in between. Contact us today for more information on our topsoil delivery services. ​
We also have the best topsoil processing equipment and our employees have many years of experience. As you can see our custom blended topsoil is screened and pulverized to a fine texture ready to be hauled and spread at your home, business or jobsite. We can haul 1 ton of topsoil or we can haul 24 tons of topsoil depending on your needs.
As the leading topsoil supplier in the Northwest Ohio and Southeast Michigan, we know the important role good quality topsoil plays in landscaping and filling. Because of this, we own and operate our own fleet of trucks which allows us to easily and efficiently deliver topsoil to our customers, providing the exact amount they need, dumped right where they need it. Call us today for more information or to order bulk topsoil delivered conveniently to you!
Topsoil is dark in color, often referred to as "black dirt" and has high organic matter and micro nutrients. Which makes it very easy to till and fertilize for growing plants of all kinds including trees, grasses and shrubs. (Click the video on the right to see how our TOPSOIL is made!)
Did you know that not all soils are the same? We offer several different grades of soil to fit your needs and budget. Bellow we provided information on three different types of topsoil we supply. If you are not sure what soil would work best for you, call us today and we would be happy to help. Ask us about our bulk topsoil delivery services!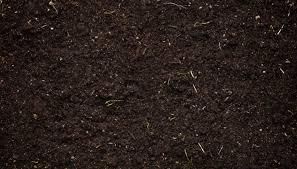 #1 Topsoil
Produced from the top layer of rich dark native soil screened and pulverized to promote root growth. This is a customer favorite and our most popular topsoil product. Used by the Toledo Metroparks and Toledo Botanical Gardens!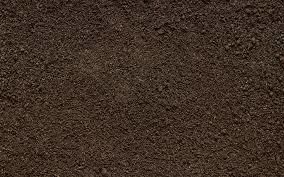 #2 Topsoil
Produced from the second cut near the bottom of the top soil layer usually 8-12" down.
This product is unscreened and will contain some roots, not as dark in color as our premium topsoil but it still has plenty of organic matter. This product is typically used by contractors and homeowners when seeding lawns or jobsite areas.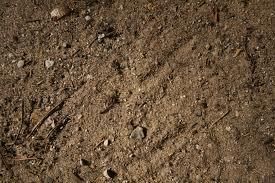 #3 Topsoil
This layer of topsoil is produced from the layer of soil where that is mixed into the sand layer. This soil is not as dark in color and has approximately 50% yellow sand and 50% organic matter. This works very well to break up heavy clay soils to prepare for final grading and seeding.
Garden soil
Custom blended black gold topsoil with leaf compost added to achieve a very rich dark black nutrient rich soil with good drainage for garden areas. The perfect for flower and vegetable gardens.
Bioretention soil
Storm water runoff has become an increasing environmental concern. Bioretention soil mix is a soil medium for bioretention basins and swales which helps remove contaminants from storm water runoff as required in many areas today. We specialize in blending bioretention soil to meet your specifications. If you are looking for high percolation rates to prevent surface ponding, large capacity to sequester pollutants or support for the growth of plant populations, we can custom blend soil to meet your needs.