Garden Soil
Bulk & Residential Delivery Service Available​ | Call For Pricing & Delivery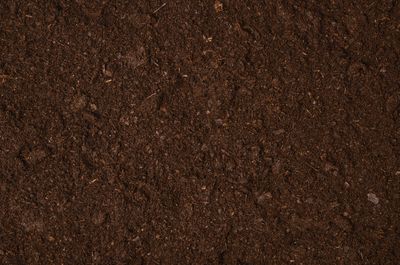 Garden Soil
Garden Soil
Green Earth has Garden Soil for sale in the NW Ohio and SE Michigan regions. Sold both in bulk and per yard for pickup or delivery, our Garden Soil product is made from a blend of #1 Topsoil, enriched with leaf compost. Our black gold topsoil is our premium blend of dirt that is harvested from the top layer of the earth's surface. This classification of dirt is produced from the top layer of rich dark native soil, then screened and pulverized to promote root growth. Additionally, the compost additive makes the product perfect for flower and vegetable gardens.
All of our soil is custom blended using rich dark native farm soil from our sand pit located near the Oak Openings region which is known for having pockets of nutrient rich topsoil that can run 2-3 feet deep because of the ancient glacial lakes that were once here. Our all natural, organic topsoil is referred to by many as "Black Gold" because it is so dark and very rich in minerals and organic matter.
Recommended Projects
Vegetable Garden
Flower Garden
Top Layer of Raised Beds
Supplemental Additive to Existing Gardens
Wild Flower Gardens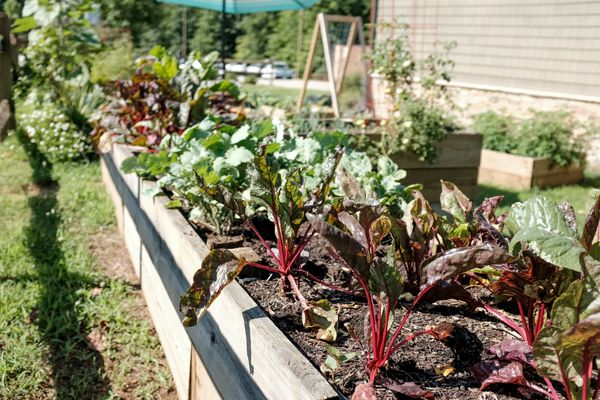 What is Garden Soil?
Garden Soil is our all-purpose mixture designed for vegetable and flower gardens. Garden Soil consists of our high-quality, organic Compost and our organic sandy loam Topsoil, mixed together and screened. The organic Compost contributes significantly to sustained soil fertility, superior soil structure, and porosity to improve moisture percolation, while the topsoil provides mineral content for a balanced environment. Garden Soil is ready to use on all types of outdoor plants, flowers, trees and shrubs, and garden soil for vegetable gardens. Price is per cubic yard for garden soil.
Rich in Organic Matter and Nutrients
Improves the Vegetation and Appearance of Gardens
Rakes Out Easily and Evenly
Contains Beneficial Microorganisms
How to Prep Garden Soil for a Vegetable Garden
There's no better testament to healthy soil than a thriving vegetable garden. To enjoy healthy and nutritious vegetables, give your veggies the soil preparation they need.
Most crops grow well in rich, crumbly loam soil. If your soil doesn't quite fit the bill, don't worry—there are several ways to learn how to prep soil for a garden. You can choose the harder (yet rewarding) route by tilling and double digging. These practices break up the soil, improving aeration and drainage.
Does this sound like too much of a hassle? Avoid it all with raised-bed gardens. All you have to do is build the raised beds, figure out what you're planting, and fill the beds with Garden Soil mix from Green Earth. Different plants have different needs. Once you know what you want to plant, use fresh seeds. With proper care, you'll reap the benefits of your vegetable garden in the most delicious of ways.
Brighten Your Garden with High Quality Bulk Garden Soil
Green Earth offers exclusive organic garden soil in Ohio for your organic vegetable gardens. We custom blend organic garden topsoil for residential delivery as well as large commercial projects such as greenhouses and organic farms.
We Supply:
Topsoil for Large Organic Plant Products
Organic Soil for Tomatoes
Organic Soil for Vegetables
Organic Soils for Organic Farms and Nurseries.
The Advantages of Green Earth's Organic Garden Soil
Healthier Produce

Produce grown in organic garden soil is much healthier than chemical-treated fruits and vegetables. Crops that are grown without using pesticides or herbicides are tastier, more colorful, and healthier because the crops utilize the benefits of a nutrient-dense soil.

Environmentally Friendly Practice

Growing crops in organic garden soil without using chemicals is more eco-friendly because the crops are grown just as nature intended. You are not using pesticides, fungicides, and herbicides, which are essentially poisons that pollute the soil and waterways.

Inexpensive and Self-Regenerating

Once you have set up your garden your homegrown produce is much cheaper than store purchased. Compost is free to make and continue to use on your own once your garden is really going.
How Can I Get Garden Soil?
Green Earth provides both Delivery and Pick-up. Both retail and contractors are welcome to stop by our sales yard located in Holland, OH to browse the available products, speak to a sales representative, make their selection, and drive away with their desired stone product on the same day. Additionally, Green Earth provides delivery to a large circumference of nearby towns/cities. Browse the list below of Northern Ohio and Southern Michigan. If you don't see the area that you are looking for for delivery, give us a call. We are always looking to go the extra mile for our customers.
Areas That We Service – Ohio
Delta
Holland
Swanton
Sylvania
Wauseon
Deshler
Napoleon
Archbold
Bryan
Whitehouse
Leipsic
Ottawa
Findlay
Genoa
Oak Harbor
Freemont
Tiffin
Defiance
Oregon
Areas That We Service – Michigan
Morenci
Monroe
Dundee
Temperance
Hillsdale
Adrian
Blissfield
Ann Arbor
Installation
At Green Earth Materials, we are happy to work with you to find the right solution to your project and needs. Our friendly staff are experienced in delivery, installation, and grading. Contact us today to find out what we can do for you.
Skilled Staff - Quality Sourced Materials - Well Equipped.
Green Earth located, just West of Toledo Ohio, proudly serves Southeast Michigan and Northwest Ohio.
From major highway construction materials transportation and erosion control grading to residential and built topsoil delivery, Green Earth has the trucking delivery fleet, manpower and materials to get the job done.