Sports Field Mix
Top Quality Athletic Field Materials
Infield Mix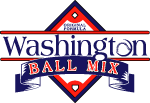 Washington Ball Mix
Washington Ball Mix gives you the best play for the best price. It's the standard in baseball clay mixes, offering both quality and value. One of our most popular baseball infield mixes, Washington Ball Mix offers low maintenance and repair costs, optimal moisture control, professional-looking red clay, and softer footing for safety.
Warning Track Mixes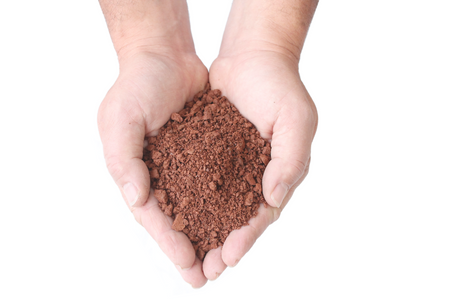 WARNING TRACK SURFACER
With a larger particle size, this surfacer gives players a clear visual and physical warning that they are nearing the fence. The 3/8" minus particle size also allows for the best drainage of the three warning track blends. This mix is preferred by teams who want to have a distinct 'crunch' underfoot as an indication that the fielder is nearing the wall. The Warning Track Surfacer comes in Mar-Co's signature red colour, giving your ball field a professional look.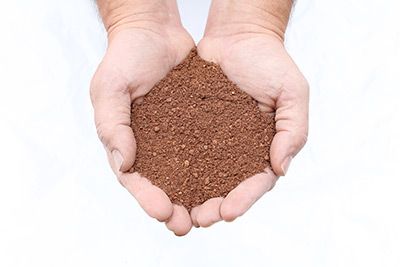 CLAY TRACK SURFACER
This warning track material is the go-to standard and best all-around warning track. The Clay Track Surfacer comes in Mar-Co's signature red colour, giving your ball field a professional look. This mix drains extremely well and has fine sizing that blends in easily with the infield mix.
BATTERS BOX AND PITCHING MOUND CLAY & FIELD BRICKS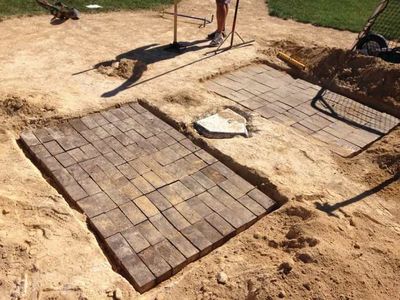 A ONE-SKID SOLUTION FOR BATTER'S BOXES AND PITCHING MOUNDS - REDIKIT
The RediKit includes enough product to build 2 batter's boxes or repair a pitcher's mound, all on one convenient skid!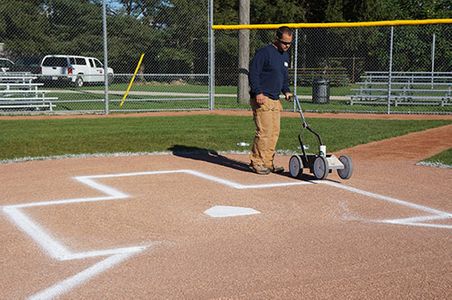 HOME BASE BLEND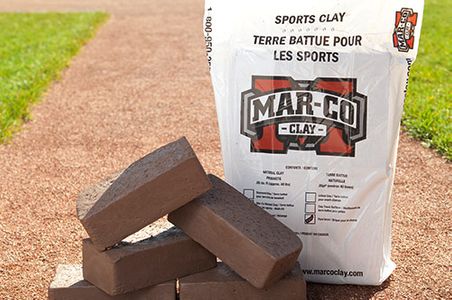 CLAY BRICKS FOR BASEBALL FIELDS - REDIBRICK
For uncomplicated, quick installation – and improved stability and durability – choose Mar-Co Clay RediBricks to build pitcher's pads and mounds, catcher's boxes, and batter's boxes.
Made of Mar-Co mound clay compressed into bricks (4" x 8" x 2.5"), they're compatible with existing baseball mound clay and easily maintained with Mar-Co pitcher's mound clay. The bricks come moist and packaged in either small bags (8 bricks per bag) or in bulk (320 per skid with extra stretch wrap to maintain moisture.)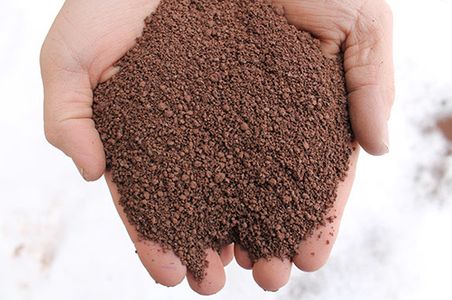 PITCHER'S MOUND CLAY - REDIMOUND
Created from virgin raw clay processed to a fine texture, Mar-Co Clay RediMound is available in dry or moisturized form. This baseball pitcher's mound clay is moisturized and has a putty-like texture which is easily shaped, while still retaining its firmness and durability. This bonding ability makes it effective for building and maintaining pitcher's mounds and batter's boxes.