Start your garden project right - Order your topsoil now!
Call for pricing and delivery.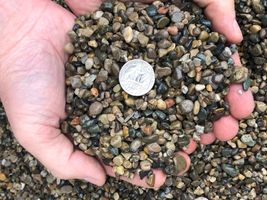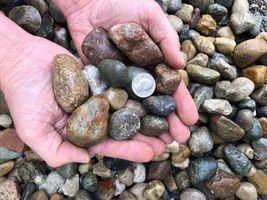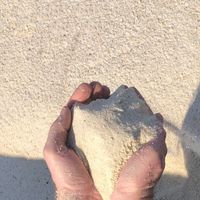 We Provide Aggregate Materials, Hauling and Excavation in Northwest Ohio & Southeast Michigan
Green Earth has a large fleet of trucks and equipment for your project's needs. As a WBE and EDGE contractor, we work with local companies and quarries to service them with construction fabrics, aggregate materials, trucking, and grading.
Green Earth owns the only certified sand pit in Northwest Ohio which allows us to deliver and grade sand, topsoil and stone at a very competitive price. Green Earth has the material, equipment, and knowledge to meet your grading needs. Green Earth specializes in producing, custom blending, delivering, and grading sand and topsoil in Northwest Ohio and Southeast Michigan. Green Earth also does fill dirt grading, fill sand grading, topsoil grading, and stone grading, including stone driveway grading and parking lot grading. Green Earth also digs ponds and lakes and does pond/lake grading of both your beach area or erosion problem areas.
High quality materials and expert service is our main goal at Green Earth. If you are interested in learning more about our sand, gravel, and topsoil grading capabilities or other Green Earth services such as hauling dirt, hauling stone, and hauling topsoil, please contact us.
Don't hesitate to call us for pricing and to learn more about Green Earth's products and services.
Learn More About Our Products & Services
We know the important role that good quality topsoil plays in landscaping and filling. All of our materials are available for residential or commercial delivery or pick-up.
Backfill for pool and beach areas, septic systems, landscape, fill sand/clay mix, and a custom blend for horse arenas, athletic fields and more
We offer several aggregate products for residential or commercial delivery or pick-up, such as river rock, pea gravel, and driveway stone.
​We provide residential and commercial land grading, stone grading for driveways and parking lots, and sand and topsoil grading for new construction or renovations.
With our modern fleet of 6 axle, 7 axle, and semi dump trucks, we can haul and deliver bulk aggregate materials to your job site.
Sand, Stone, or Topsoil
Fast Delivery - Call Today!
Family Owned - 50 Years of Excellence in Hauling, Grading and Installing.
Green Earth located, just West of Toledo Ohio, proudly serves Southeast Michigan and Northwest Ohio.
From major highway construction materials transportation and erosion control grading to residential and built topsoil delivery, Green Earth has the trucking delivery fleet, manpower and materials to get the job done.