Bioretention Soil
Bulk & Residential Delivery Service Available​ | Call For Pricing & Delivery
Bioretention Area
Bioretention Soil
Green Earth has Bioretention Soil for sale in the NW Ohio and SE Michigan regions. Sold both in bulk and per yard for pickup or delivery, our blend of bioretention soil will meet your specific needs. This type of soil is used for areas called Bioretention Areas (sometimes referred to as Rain Gardens). Storm water runoff has become an increasing environmental concern. Bioretention soil mix is a soil medium for bioretention basins and swales which help remove contaminants from storm water runoff as required in many areas today.
Bioretention areas are carefully planned and designed to allow ponded water and include an overflow inlet to prevent flooding during high amounts of rain. Referring to the attached diagram, Green Earth stocks both gravel and rock, as well as the bioretention soil that acts as a filter to remove pollutants before they contaminate the surrounding environment.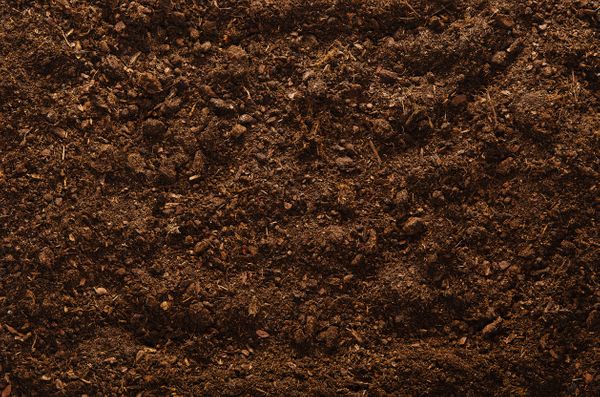 Bioretention Soil
Customized Blending of Bioretention Soil
Green Earth specializes in blending bioretention soil to meet your specifications. If you are looking for high percolation rates to prevent surface ponding, large capacity to sequester pollutants, or support for the growth of plant populations, we can custom blend soil to meet your needs.
What is Bioretention Soil?
Green Earth blends and creates each batch of bioretention soil per the customer's needs and requests. A typical batch of the bio soil is composed of 40% sand, 20-30% topsoil, and 30-40% compost. After a consultation of your needs, that blend may be adjusted based on the drainage and makeup of the preexisting area.
How is Bioretention Soil Made?
Bio Soil is made from our premium topsoil harvested from the native soil found at our own pit located in the Oak Openings region. Once harvested, the dirt is processed, pulverizing the naturally found roots and some native plants. The mixing process breaks down clumps and pockets of dense nutrients, evenly spreading the rich ingredients throughout the finished product. This mixed material is then proportioned and combined with our nutrient dense leaf compost and yellow sand. Located in NW Ohio, our processing centers create the unique batches per customer request.
How Can I Get Bioretention Soil?
Green Earth provides both Delivery and Pick-up. Both retail and contractors are welcome to stop by our sales yard located in Holland, OH to browse the available products, speak to a sales representative, make their selection, and drive away with their desired stone product on the same day. Additionally, Green Earth provides delivery to a large circumference of nearby towns/cities. Browse the list below of Northern Ohio and Southern Michigan. If you don't see the area that you are looking for for delivery, give us a call. We are always looking to go the extra mile for our customers.
Areas That We Service – Ohio
Delta
Holland
Swanton
Sylvania
Wauseon
Deshler
Napoleon
Archbold
Bryan
Whitehouse
Leipsic
Ottawa
Findlay
Genoa
Oak Harbor
Freemont
Tiffin
Defiance
Oregon
Areas That We Service – Michigan
Morenci
Monroe
Dundee
Temperance
Hillsdale
Adrian
Blissfield
Ann Arbor
Installation
At Green Earth Materials, we are happy to work with you to find the right solution to your project and needs. Our friendly staff are experienced in delivery, installation, and grading. Contact us today to find out what we can do for you.
Skilled Staff - Quality Sourced Materials - Well Equipped.
Green Earth located, just West of Toledo Ohio, proudly serves Southeast Michigan and Northwest Ohio.
From major highway construction materials transportation and erosion control grading to residential and built topsoil delivery, Green Earth has the trucking delivery fleet, manpower and materials to get the job done.