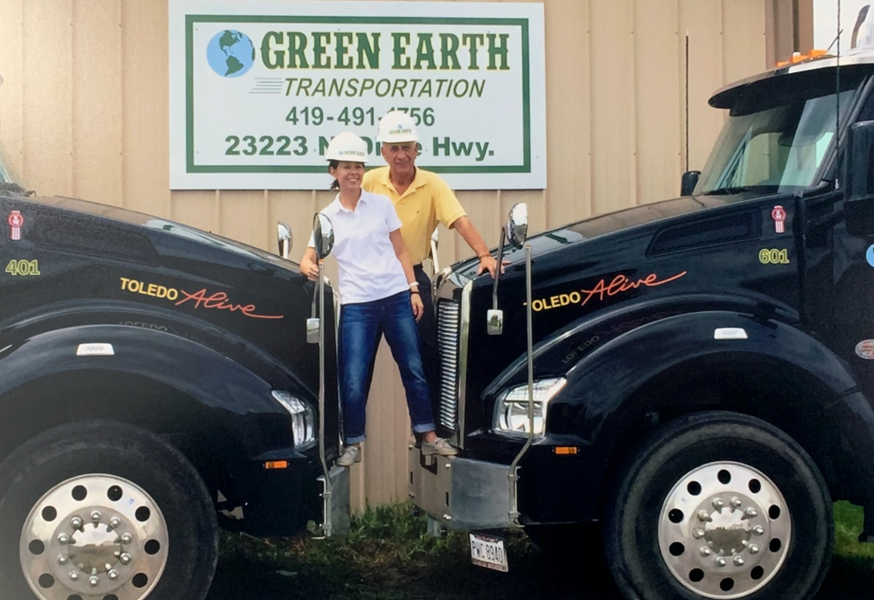 Green Earth
It's All In The Family
Green Earth Transportation Services is a top-class, woman-owned trucking and grading company. Founded by Robert Parker Sr., Green Earth is a second generation company and is now owned by his daughter, Kristy Dieter. After 50 years of excellent service in the Toledo area, Green Earth continues to take pride in their meticulous trucks and drivers. Green Earth is a step above the rest and a​ green company with our clean air emission systems in all trucks. Green Earth continually updates on all safety standards and recommendations for making our trucks eco-friendly and reusing materials for future generations.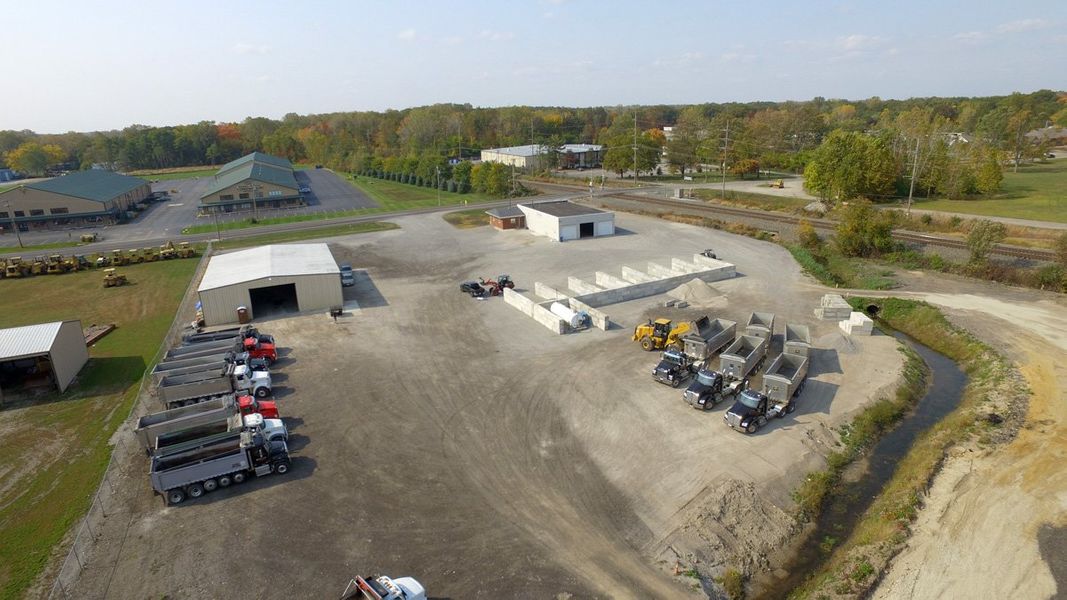 Green Earth owns the only certified sand pit in Northwest Ohio which allows us to deliver and grade dirt, topsoil, and stone at a very competitive price. Green Earth has the material, equipment, and knowledge to meet your grading needs. Green Earth specializes in producing, custom blending, delivering, and grading sand and topsoil in Toledo. With that in mind, the amount of experience and knowledge is unrivaled in the sand and gravel industry.
Green Earth can supply your project with the best materials and most accurate grading service in the business, so you can rest easy in knowing that any safety concerns will be eliminated. High quality materials and expert service is our main goal at Green Earth. If you are interested in learning more about our sand, gravel, and topsoil grading capabilities or other Green Earth services such as hauling dirt, hauling stone, and hauling topsoil, contact us today to learn more. Green Earth also does fill dirt grading, fill sand grading, topsoil grading, and stone grading, including stone driveway grading and parking lot grading. Green Earth also digs ponds and does pond grading.
Don't hesitate to call us for pricing and to learn more about Green Earth's products and services.
Hauling Topsoil From Our Sandpit Into Our Processing Center
Julie, our semi driver, hauled topsoil from our sandpit to our topsoil processing center. You can see how dark the Topsoil. This is because of all of the natural rich organic matter. Every day is diverse and different in our industry. Some days we just haul dirt and topsoil in from our sand pit for processing and other days we haul it across the state line from Ohio to our customers in Michigan.
We custom blend our own # 1 topsoil for all types of residential customers and businesses in Northwest Ohio and Southeast Michigan. Green Earth offers soil at the most competitive rates around, and bulk topsoil delivery is a great value, based on the mileage or delivery distance. Green Earth is the best dirt hauler and topsoil hauler.
Hauling Topsoil From Our Sandpit Into Our Processing Center
If you live in Ohio or Michigan and you are searching for a "dirt hauler near me" or "topsoil hauler near me," then call Green Earth because we haul more bulk topsoil and more bulk dirt than anyone around. Our dump trucks are equipped to haul any size of bulk topsoil delivery, from just enough for touching up the lawn to a complete landscape topsoil job. Green Earth also has the best topsoil products and prices in the area because we haul our own dirt and custom blend our own topsoil right from our sand pit. We also have the best topsoil processing equipment, and our employees have many years of experience. As you can see, our custom blended topsoil is screened and pulverized to a fine texture ready to be hauled and spread at your home, business, or jobsite. We can haul 1 ton of topsoil or we can haul 24 tons of topsoil, depending on your needs.
Call Green Earth today at 419-491-1999 for a quote for hauling topsoil!​​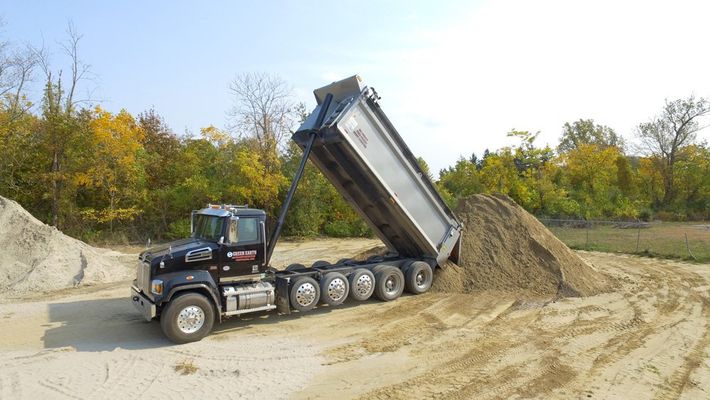 "Green"
All of our trucks have clean air emission systems and are new or newly upgraded. We focus on eco-friendly traveling across God's "Green Earth."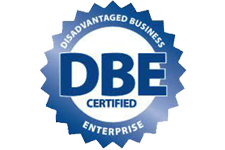 Green Earth Transportation Is a DBE Certified Trucking Company.
We are happy to announce that Green Earth has just added new certifications to help contractors meet qualification goals.
Green Earth Transportation is now a DBE Certified Trucking Company. Green Earth can help you meet qualification goals with our local and long-distance dump trucking.
Green Earth Materials is now a DBE Certified Materials Supplier. Green Earth can now help you reach your DBE goals with topsoil, sand, stone, erosion control, geotextiles, and pipe products.