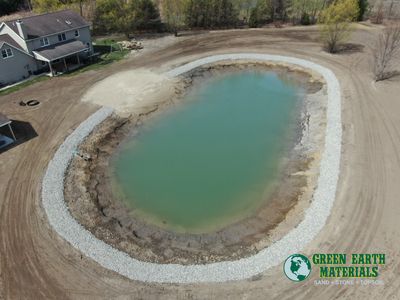 If you are looking for a pond contractor in the Toledo area with the knowledge and experience to dig your pond then call Green Earth.
We have the the equipment and expertise to dig ponds from 1/3 acre up to 3 acres.
Call Green Earth today for a free pond quote.