#1 Topsoil
Bulk & Residential Delivery Service Available​ | Call For Pricing & Delivery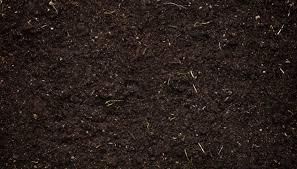 High Quality Topsoil
Premium Topsoil
Green Earth has #1 Topsoil for sale in the NW Ohio and SE Michigan regions. Sold both in bulk and per yard for pickup or delivery, #1 Topsoil is our premium blend of dirt that is harvested from the top layer of the earth's surface. This classification of dirt is produced from the top layer of rich dark native soil, then screened and pulverized to promote root growth. #1 Topsoil is dark in color, high in organic matter and micronutrients, which makes it very easy to till and fertilize for growing plants. Topsoil is often referred to as "black dirt." High quality topsoil is the foundation of quality landscapes. The growth rate, health, and visual appearance of landscape plants are all directly related to soil quality.
Our topsoil is custom blended using rich dark native farm soil from our sand pit located near the oak openings region which is known for having pockets of nutrient rich topsoil that can run 2-3 feet deep because of the ancient glacial lakes that were once here. Our all natural, organic topsoil is referred to by many as "Black Gold" because it is so dark and very rich in minerals and organic matter.
Recommended Projects
Landscaping
Filling up Raised Beds
Backfilling
Top Layer of Graded Lawn Space After Construction
Filling Uneven Lawn Surfaces
Adding New Topsoil to a Lawn for Increased Growth
Improve Circulation and Drainage of a Lawn
What Makes #1 Topsoil Unique?
#1 Topsoil is screened and processed with the natural root system that was included with the initial excavation of the product. The pulverized root system provides extra nutrients ideal for landscaping and low maintenance landscaping plants. This product does not include supplemental compost that is found in our Garden Soil product, allowing for the topsoil to compact and provide a firm surface for outdoor activities. Since this product is not enhanced beyond its natural nutrients found in the local area, #1 Topsoil is ideal for areas that require plant nutrients for the sustainable growth of landscaping.
How is #1 Topsoil Made?
#1 Topsoil is made from the topmost layer of our harvested dirt from the native soil found at our own pit located in the Oak Openings region. Once harvested, the dirt is processed, pulverizing the naturally found roots and some native plants. The mixing process breaks down clumps and pockets of dense nutrients, evenly spreading the rich ingredients throughout the finished product.
Frequently Asked Questions
Can I Use Topsoil in Containers?

Topsoil is not recommended to be used in containers. Potting soil is what you would use for containers. Potting soil, also referred to as potting mix, is a growing medium specifically formulated for plants grown in containers.

How Do I Figure Out How Much Topsoil I Need?

Generally, 1 ton or 2000 lbs. of topsoil will cover approximately 100 sq. ft area or 10' x 10' area at 2" deep.

How Much Topsoil Is in a Truckload?

Trucks come in many sizes, and they can haul different amounts. We have many different sized trucks that can haul anywhere from 1 ton to 24 tons. Our average residential delivery for spring yard touch ups or leveling off low areas in your lawn is 5 tons.

How Many Wheelbarrows Are in a Ton of Topsoil?

A typical garden variety wheelbarrow with a deep basin holds approximately 3 cubic feet. 1 ton of topsoil will fill 9 wheelbarrows at this size.
How Can I Get #1 Topsoil?
Green Earth provides both Delivery and Pick-up. Both retail and contractors are welcome to stop by our sales yard located in Holland, OH to browse the available products, speak to a sales representative, make their selection, and drive away with their desired stone product on the same day. Additionally, Green Earth provides delivery to a large circumference of nearby towns/cities. Browse the list below of Northern Ohio and Southern Michigan. If you don't see the area that you are looking for for delivery, give us a call. We are always looking to go the extra mile for our customers.
Areas That We Service – Ohio
Delta
Holland
Swanton
Sylvania
Wauseon
Deshler
Napoleon
Archbold
Bryan
Whitehouse
Leipsic
Ottawa
Findlay
Genoa
Oak Harbor
Freemont
Tiffin
Defiance
Oregon
Areas That We Service – Michigan
Morenci
Monroe
Dundee
Temperance
Hillsdale
Adrian
Blissfield
Ann Arbor
Installation
At Green Earth Materials, we are happy to work with you to find the right solution to your project and needs. Our friendly staff are experienced in delivery, installation, and grading. Contact us today to find out what we can do for you.
Skilled Staff - Quality Sourced Materials - Well Equipped.
Green Earth located, just West of Toledo Ohio, proudly serves Southeast Michigan and Northwest Ohio.
From major highway construction materials transportation and erosion control grading to residential and built topsoil delivery, Green Earth has the trucking delivery fleet, manpower and materials to get the job done.