Sand for Chicken Coops
Bulk & Residential Delivery Service Available​ | Call For Pricing & Delivery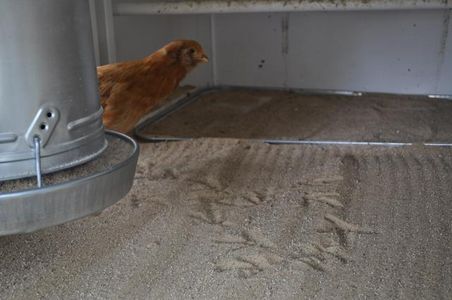 Sand for Chicken Coop Bedding
Not all materials are the same. Many materials have downfalls for your ideal Chicken Coop bedding. Our Sand for Chicken Coops has a medium - to coarse- grained sand which makes excellent chicken coop bedding in coops that do not have drainage problems and do not get wet inside. Many other materials hold in moisture, cause diseases, and decompose. All of these issues are not found with our Chicken Coop Sand. Green Earth Sand for Chicken Coops makes a wonderful litter for Chicken Coops and keeps them cleaner than all other materials. Sand contains less bacteria than other materials and helps fight any diseases that your chickens may be exposed to.
Key Benefits of our Sand for Chicken Coops
Natural
Good litter
Clean
Dry
Inorganic
Low in pathogens
Cleans chickens' feet (and therefore you have cleaner nesting boxes and eggs)
Easy to clean
Great for dust bathing
A great source for grit
Conducive to lower ammonia levels
Conducive to lower moisture conditions and therefore less frostbite
Good insulation in the summer
Low cost in the long run
Non-flammable
How Does Sand for Chicken Coops Compare to Other Materials?
Chopped Straw or Hay

Has low dust level but poor water release and may harbor pathogens.

Play Sand

Low insect levels but play sand may cause a type of cancer.

Gravel or Rocks

Difficult to clean, may have sharp edges that injure chicken feet.

Cedar, Aspen, or Pine Shavings

Absorbent Materials however extractives from these types of wood are toxic.

Green Earth Sand for Chicken Coop Bedding

Green Earth Sand for Chicken Coop Bedding stays dry and clean, has low pathogen levels and low insect levels. Along with many other benefits.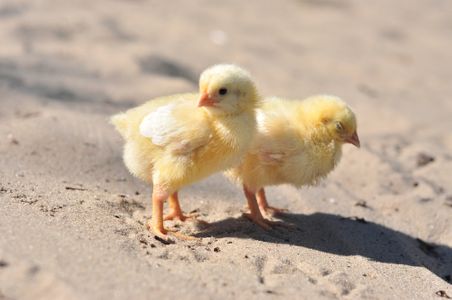 Why Sand for Chicken Coop Bedding?
What is the best chicken coop bedding for healthy, happy chickens? Medium- to coarse-grained sand is the best chicken coop bedding as it's non-toxic, dries quickly, stays clean, is low in pathogens, and has low levels of dust. Sand is a much safer choice than all other bedding materials. Chopped straw is a mediocre choice, but carries a risk of pathogens, and pine shavings should be avoided due to toxicity.
We Deliver Sand For Chicken Coop Beds
Green Earth has many different sized trucks and can deliver Green Earth sand for chicken coop bedding. We regularly deliver sand for chicken coop bedding in Northwest Ohio and Southeast Michigan but can deliver anywhere in the United States. Call us today for a free quote or just call us for any questions you might have as we love to talk about our sand for Chicken Coop beds.
Green Earth provides sand for Chicken Coops to the following areas in Ohio:
Delta
Wauseon
Deshler
Napoleon
Archbold
Bryan
Whitehouse
Perrysburg
Bowling Green
Leipsic
Ottawa
Findlay
Genoa
Oak Harbor
Freemont
Tiffin
Defiance
Oregon
Green Earth provides sand for Chicken Coops to the following areas in Michigan:
Morenci

Monroe

Dundee

Temperance

Hillsdale

Adrian

Blissfield

Ann Arbor
How Much Chicken Coop Sand Do I Need?
Once you decide on a depth that works for you, you must determine how much sand you will actually need. Check out the Green Earth Sand Calculator or call Green Earth today at 419-491-1999, and we will help you figure out how much sand you need.