White Sand
Bulk & Residential Delivery Service Available​ | Call For Pricing & Delivery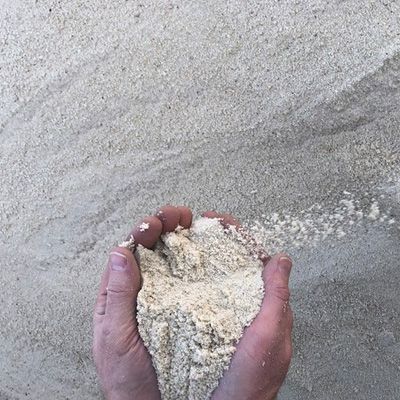 White Beach Sand and Volleyball Sand
Green Earth is one of the largest providers of white sand in Northwest Ohio. With washed white sand available for pickup and bulk delivery, Green Earth can assist you with all of your project and landscaping needs.
BUY WHITE SAND IN OHIO AND MICHIGAN
White sand is commonly referred to as washed white sand, white masonry sand, or volleyball sand, and despite the name difference, they are all in fact the same product. Washed white sand is an aggregate size that has been crushed, washed, and screened through a slotted screen.
Uses For White Sand
Some of the most common places to find white sand include volleyball courts, in golf course bunkers and in sandboxes. Although less common, white sand can also be used as an additive in cement to make mortar, as a key piece of gunite in swimming pools and for laying paving stones. It is often used to create inland beaches for ponds.
White sand is usually more expensive than other sand options and is usually only chosen when the color or texture of the sand being used is important.
White Sand Delivery in Northwest Ohio and Southeast Michigan
White sand is available for bulk delivery to homeowners, cities, contractors, townships, schools, religious establishments, and universities. Our drivers are experienced and will do their best to accommodate your delivery requests.
Headquartered in Holland, Ohio, our core delivery area for white sand is Lucas County, Henry County, Fulton County, and Wood County.
Depending on the quantity, we deliver white sand to all of Ohio and Michigan
Our core delivery area for white sand in Ohio includes:
Toledo
Perrysburg
Monclova
Sylvania
Whitehouse
Delta
Swanton
Napoleon
Oregon